Corrects Your Posture and Relief Back Pain in Just 10 Minutes a Day
"Thousands of people are giving this ⭐⭐⭐⭐⭐ reviews online"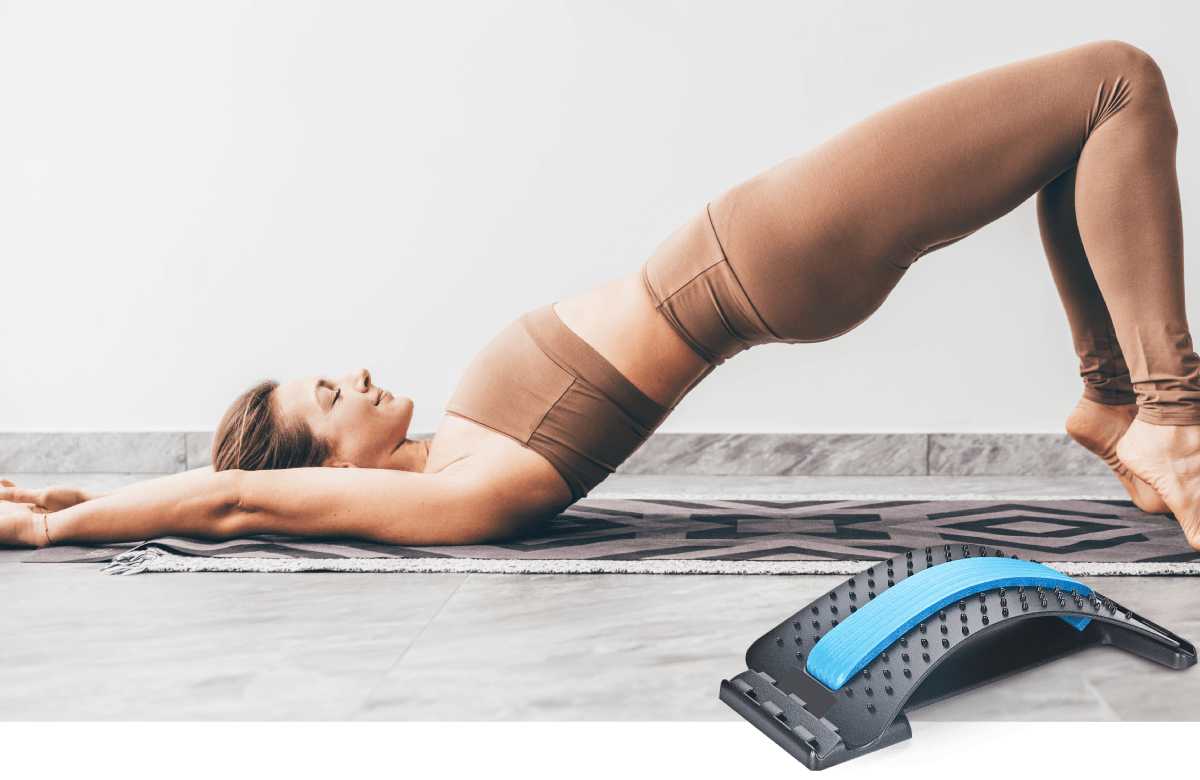 In Short: With only 5 to 10 minutes per day, you can expect back pain relief after 2 weeks of proper use. The Lumbak Pro™ Back Stretcher uses stretching and acupuncture therapy to relieve all forms of back pain by decompressing the vertebrae and improving blood flow through the spine.


Anyone with back pain knows how much Physiotherapy, Chiropractic, and Massages can cost.
This is why Lumbak Pro™ Back Stretcher, the best cost effective solution to Chronic back pain, Muscle stiffness, Sciatic pain from the comfort of your home.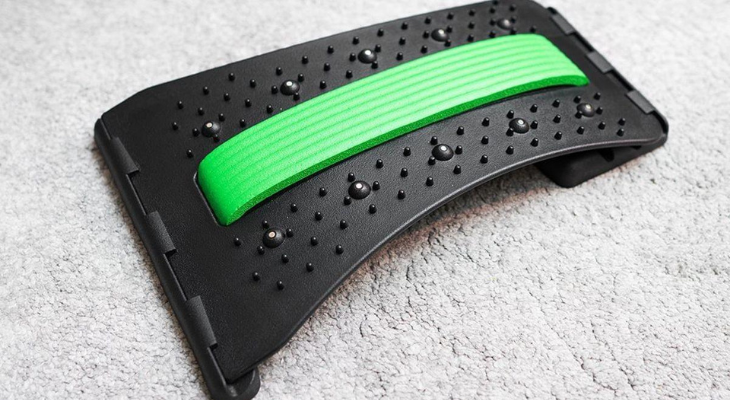 Simply use it twice a day for five minutes to start seeing results in a few weeks
Relieve pain, stretch and relax your back with this lumbar massager!
RELIEVE BACK PAIN WITH UNIQUE STRETCH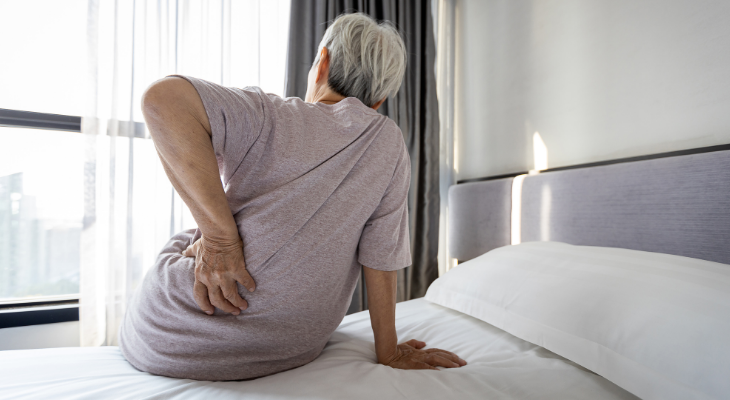 Lumbak Pro™ is a multi level stretching device that allows you to stretch out your back, and relieve back pain in the comfort of your home or office at any time needed. The device combines stretching and acupuncture therapy to improve blood flow through the spine, allowing nutrients to flow in, which eventually leads to pain relief.

Using the power of gravity, Lumbak Pro™ Back Stretcher restores the natural curvature of the back and might reverses years of damage of wrong posture and relief chronic back pain in just 10 minutes a day.
QUICK AND LONG TERM RESULTS
Short Term Results: After the first stretching session you will be able to notice improvements and relief that lasts the entire day.

Long Term Fix: On average, customers have manifested improvements after 3 to 5 days of constant and proper use and significant relief after 2 weeks of use.

Confidence & Posture: It is designed to sync with your spine's natural curvature and be comfortable enough for you to relax and stretch passively.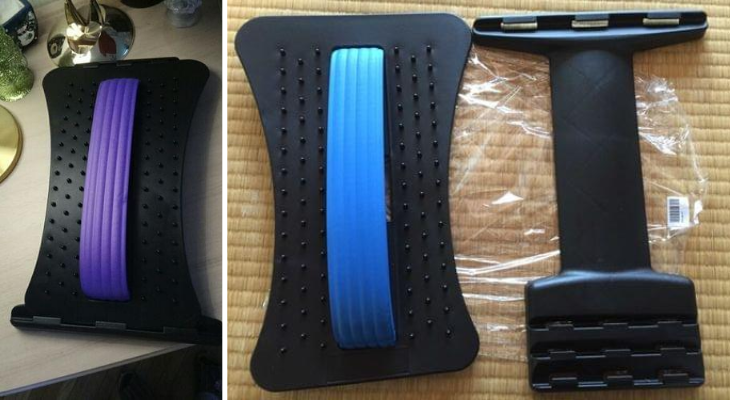 After 2 weeks you will be walking taller and more confident with a better posture.
STRETCHING THERAPY & 3 STRETCH LEVELS
Stretching your back is a simple way to improve the health of your spine and release muscle stiffness. By increasing circulation and lengthening the spine, the back stretcher helps to relieve your back pain. In order to improve the stretching experience, the device allows you to set up three different stretch levels in order to protect your spine and prevent any type of injury.

For beginners we recommend to start at the lowest level and after time step up to the next level to get better results.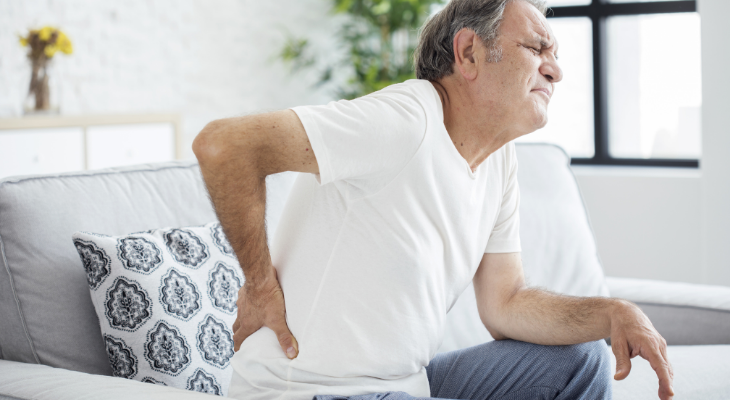 HOW DOES IT WORK?
Back pain arises when there is decreased space between the intervertebral discs, which causes issues such as decreased blood flow and pinched nerves.

Lumbak Pro™ is a flexible device that will allow you to set up three different stretch levels. When lying down, gravity allows the front of your body to effortlessly stretch out and upwards. The surrounding muscles start to relax, gently decompressing the discs in your vertebrae, realigning the spine, relieving tension and pain. You'll be amazed how good it feels!
ACUPUNCTURE THERAPY TO INCREASE CIRCULATION, RELAX AND REDUCE STRESS
When you are laying down on the back stretcher, your spine decompresses increasing the vertebrae space, allowing fresh blood to flow in your spinal discs. To improve the effects, our back stretcher also uses 70 acupressure massage points that boost the blood flow even more.
Spinal discs need the oxygen and nutrients this fresh blood provides to heal spine and relieve pain. Stretching the spine increases the levels of proteoglycans, a substance found in your spine which play an important role in the spine´s healing process.
WHO IS IT FOR?
If you sit at the computer often, lift heavy items regularly, suffer back injuries, or simply suffer from chronic back pain then the Lumbak Pro is perfect for you.

Lumbak Pro™ was specially designed to be your own personal back stretching device that can be used from the comfort of your home, at any time, and for a very low price compared to expensive chiropractic sessions.

It´s the perfect solution for anyone looking for long term back pain relief.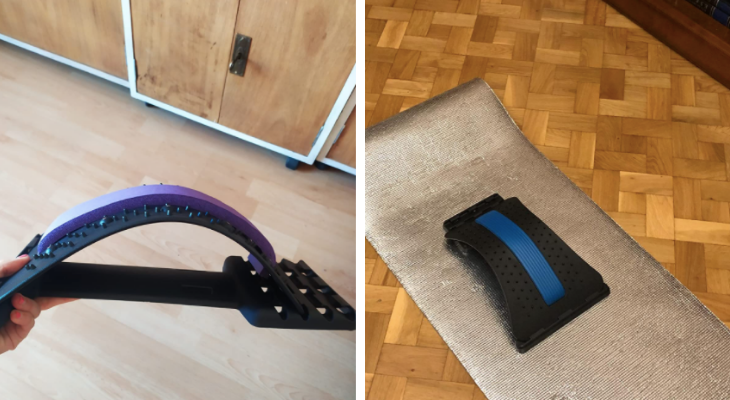 I am thrilled with the purchase of this product! It meets all expectations, plus shipping is fast and it comes in a well-protected box. I was looking at reviews for other brands and none of them fully convinced me. I finally came across this brand and this product and saw that almost everything was positive.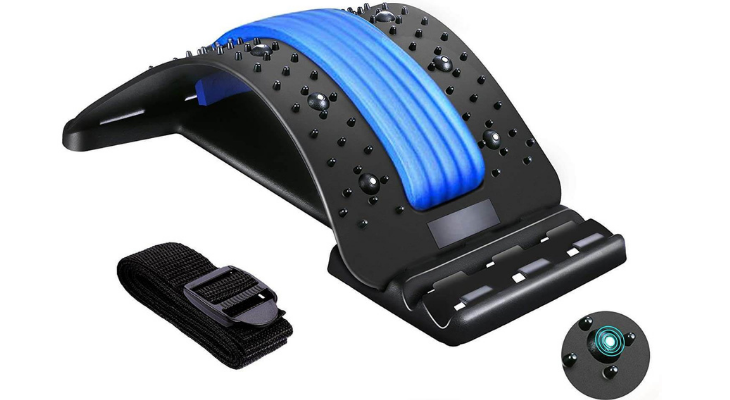 Excellent quality for the price and fast delivery. The website offers many advantages for older people... Good prices, and the order arrived the day promised. I bought two units since this was the best price/quality ratio among all my options and I will definitely be back for more.
It was the first time I was buying something like this and until now, I had always felt loyal to certain well-known brands that also happen to be more expensive. The difference in price and the good product reviews compared to other similar products is what made me decide to finally try it. After several weeks of use, I must say that I am extremely satisfied. Very good purchase, I highly recommend it!
HOW TO USE IT?
We recommend to use Lumbak Pro™ between 5 to 10 minutes twice a day in order to achieve better results. Below you find a step by step guide to set up properly your Back Stretcher:

1. Place the base and the arch on a flat surface with the end of the base facing towards you.

2. Get on your knees to stabilize the base and adjust the wider side of the arch at the end of the base.

3. Press with your knees the end of the base, and apply some force to bend the arch.

4. Finally adjust the arch to the level you want and lay on top of it to start stretching your back.
Ideal complement for anyone who spends a lot of time sitting in front of the computer, who frequently lifts heavy objects, who has back injuries or simply suffers from chronic back pain.

It is the perfect solution for anyone looking to eliminate back pain in the long term.

The height can be adjusted in 3 levels to suit every stretch.

Simply use it twice a day for five minutes to start seeing results in a few weeks.
It is only sold online through its official website.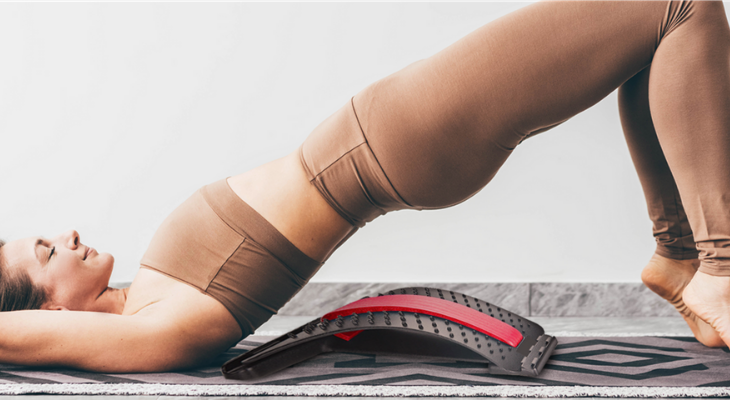 Conclusion: Is it worth it?
In short, yes! It really helps! We found it very useful for the following situations:
✅ Lower Back Pain
✅ Muscle Stiffness
✅ Sciatic Nerve Pain
✅ Results In 2 Weeks
✅ Correct Your Posture
PROMOTION: Now 50% off and free shipping worldwide for a limited time!
Disclaimer: This website is an advertisement and not a news post. This product is not intended to diagnose, treat, cure, or prevent any disease or health condition. The information provided in this document should not be considered a substitute for the advice of a physician or other healthcare professional. This product is not for medical use. They can be useful in certain high risk situations never as a substitute. Since each individual is different, the results may vary.